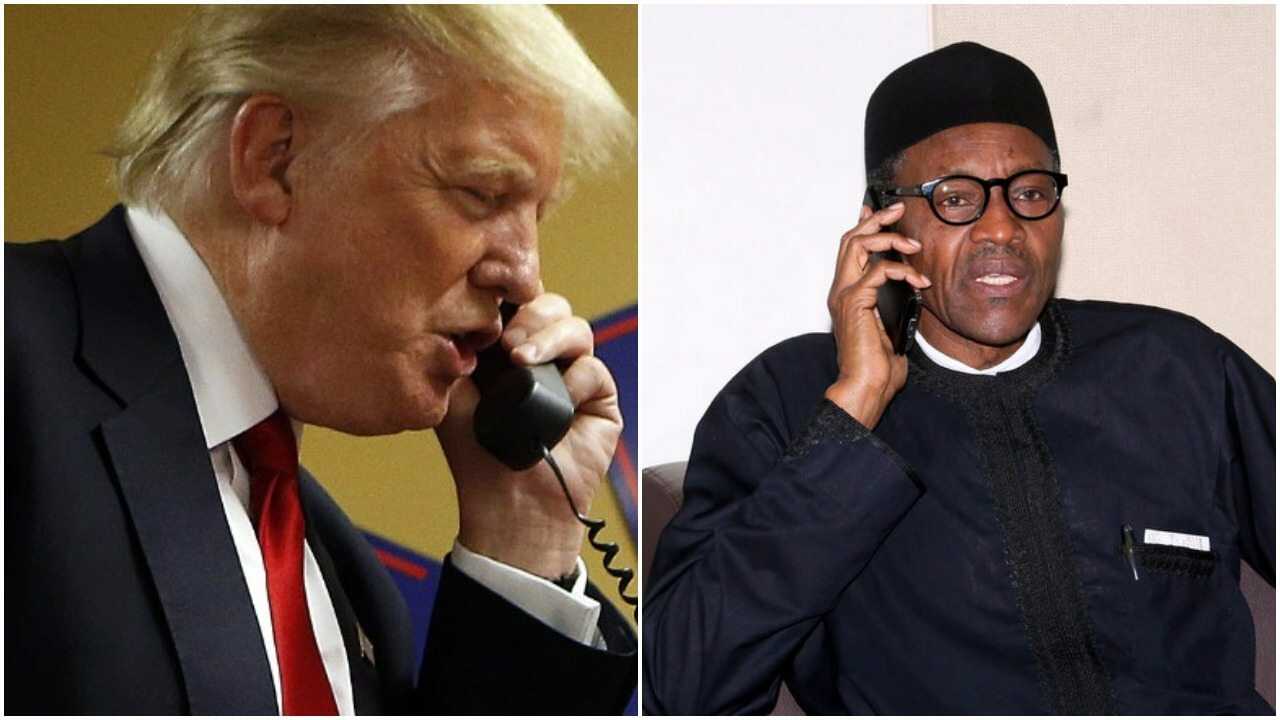 Whitehouse Confirms President Trump's Call with President Buhari
The white House has released the full text of the telephone call between President Trump of America and Muhammadu Buhari of Nigeria.
The news is coming after some Nigerians refused to believe the call actually took place.
According to reports from the Presidency, President Buhari spoke with President Trump on Monday February 13.
But according to a release on the official website of the White House titled 'readout of the President's Call with President Muhammadu Buhari of Nigeria,' Trump discussed diverse issues with his Nigeria counterpart.
The press release read in full: "President Donald J. Trump spoke this week with President Muhammadu Buhari of Nigeria to discuss the strong cooperation between the United States and Nigeria, including on shared security, economic, and governance priorities.
"President Trump underscored the importance the United States places on its relationship with Nigeria, and he expressed interest in working with President Buhari to expand the strong partnership.
"The leaders agreed to continue close coordination and cooperation in the fight against terrorism in Nigeria and worldwide. President Trump expressed support for the sale of aircraft from the United States to support Nigeria's fight against Boko Haram.
" President Trump thanked President Buhari for the leadership he has exercised in the region and emphasized the importance of a strong, secure, and prosperous Nigeria that continues to lead in the region and in international forums," it added.
Recall that a group, International Society for Civil Liberties and the Rule of Law (Intersociety) urged Nigerians not to believe the reported call between President Trump and his Nigerian counterpart, Buhari until the White House confirms it.
The group insisted that it lacks credibility that Presidential media adviser Femi Adesina who is unaware of the president's whereabouts to know the exact thing the two presidents discussed
ENJOY FREE CONTENTS FROM US

IN YOUR EMAIL
Breaking News, Events, Music & More
Thank you for subscribing.
Something went wrong.