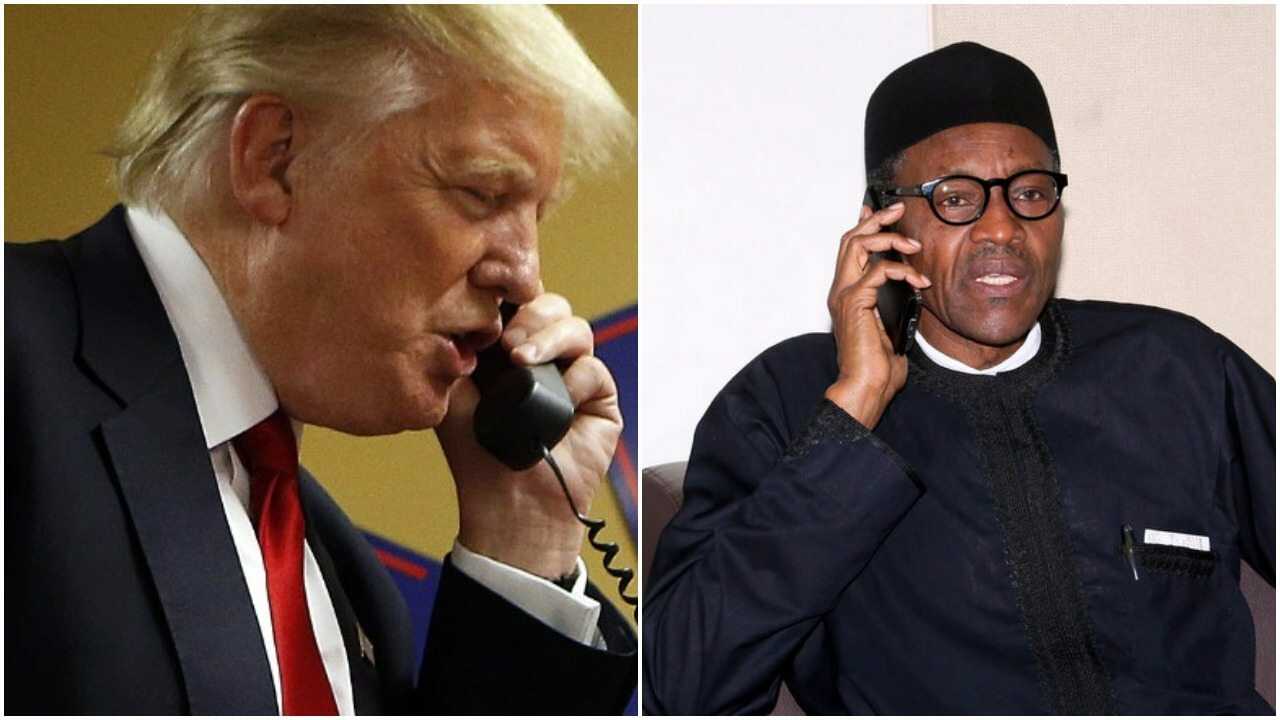 President Donald Trump Invites President Muhammadu Buhari To The White House
The conversation was cordial and President Buhari congratulated Trump on his election as President of the United States, and on his cabinet, according to the Presidency.
The two leaders discussed ways to improve cooperation in the fight against terrorism through provision of necessary equipment.
President Trump encouraged President Buhari to keep up the good work he is doing, and also commended him for the efforts made in rescuing 24 of the Chibok Girls and the strides being taken by the Nigerian military, according to spokesman Femi Adesina.
President Trump assured the Nigerian President of US readiness to cut a new deal in helping Nigeria in terms of military weapons to combat terrorism.
The visit of Canadian Prime Minister Justin Trudeau to the White House on Monday for talks with President Trump dominated US media space with no information from the White House about the call.
The U.S president has said little about Africa and African issues since taking office last month. There was no word from the White House on what the leaders discussed, but officials in Washington confirmed the brief call.
ENJOY FREE CONTENTS FROM US

IN YOUR EMAIL
Breaking News, Events, Music & More
Thank you for subscribing.
Something went wrong.